Cameleon, the hiking backpack​​​​​​​
Industrial design, fashion design 
Work with Morgane Thomas, Claire Dugast, Jocelin Verga - 2016
The bries was to design a bag for this person : "Martin, 39 years old, divorced, father of Nathan 8 years old and Malo 4 years old love to go to outdoor expeditions with his boys"
This sentence established the basis for the project :
What: a hiking backpack
Who: father and two children
How: adaptable and versatile backpack
Then, we physicalized all the needs through objects.
We put together all the belongings and objects that are in the backpack to estimate the average sapce need in the bag.
We start to test our different ideas with paper mockup, to evaluate the volume of the backpack, the space, and test the usability.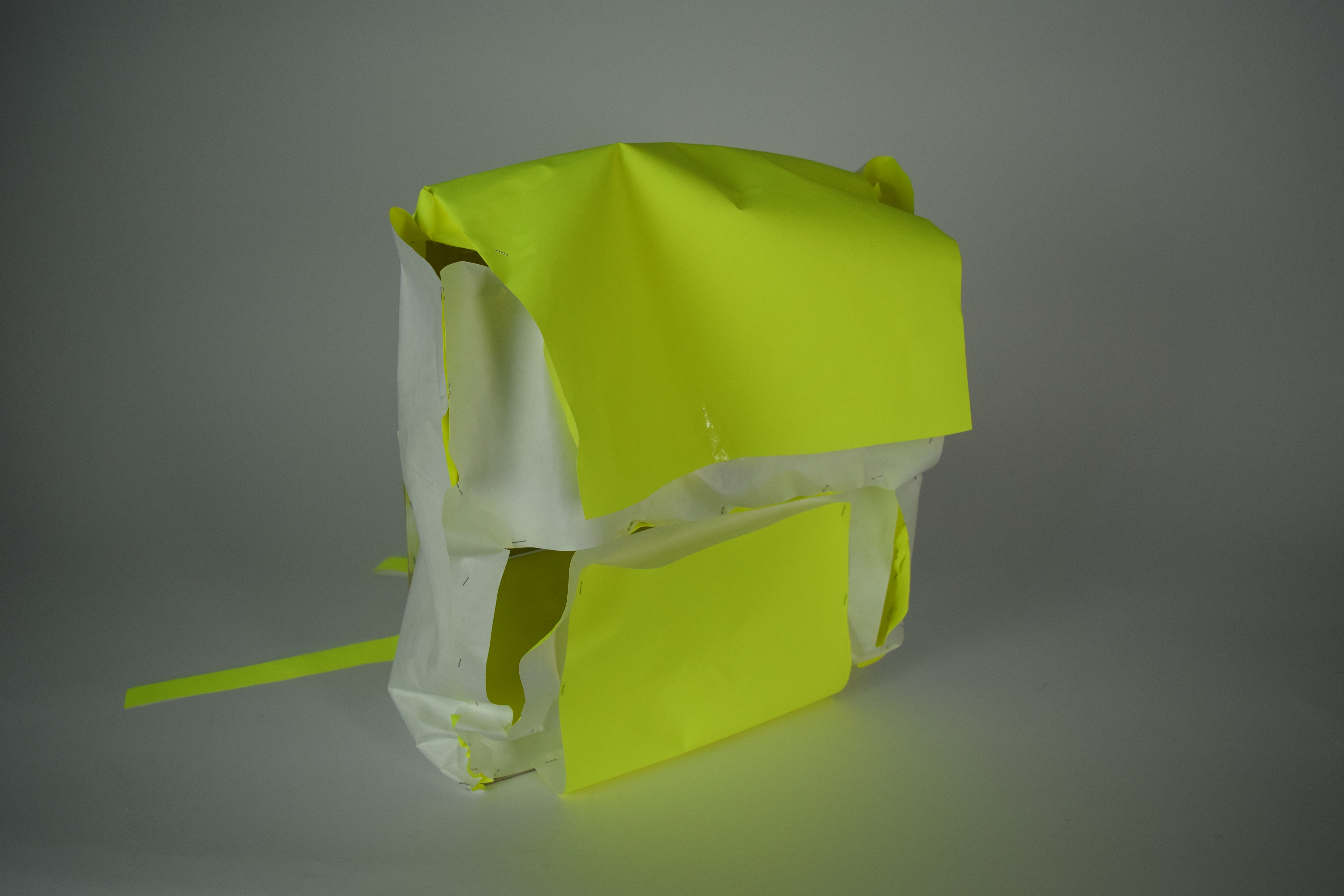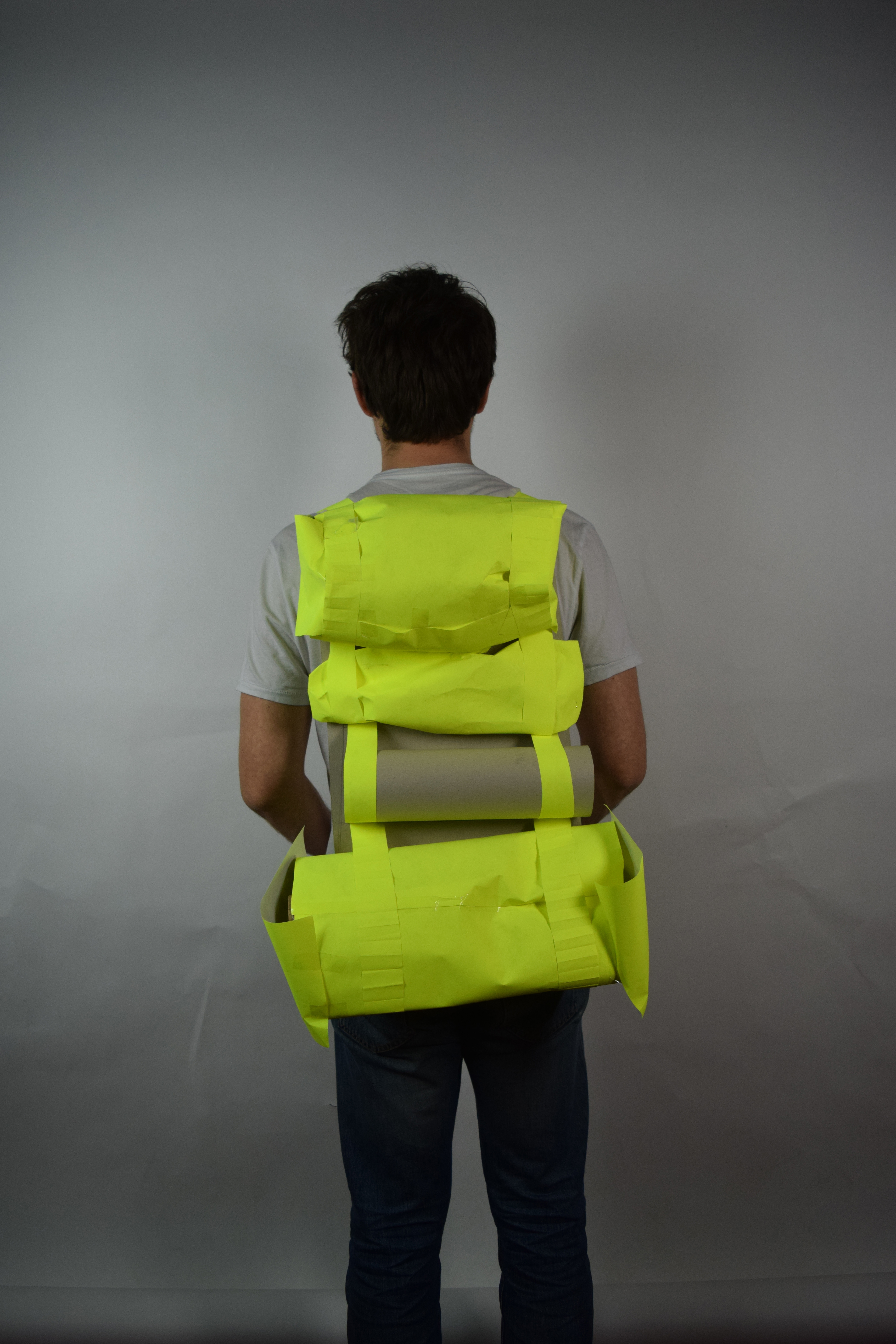 The most appropirate concept was a adapting backpack design as a frame where the different bags are added depending the users needs.​​​​​​​
Cameleon is a frame where the user can choose what to put on it.
Many different pouch are designed: cool bag for food, secured bags for valuable belongings, a big compartment for clothes and a kit to keep the backpacker tools: compass, lighter, knife, map… Small backpack for kids are also available. It can be used by the child, or can be add to the main frame. Other stuff as sleeping bag can also be added. This way, this backpack can be a one-day expedition bag, but it is also suitable for a longer expedition. 
Furthermore, the Cameleon backpack has padded strap and carry handle to ensure the comfort. Also, a waterproof sheet is integrated in the backpack.