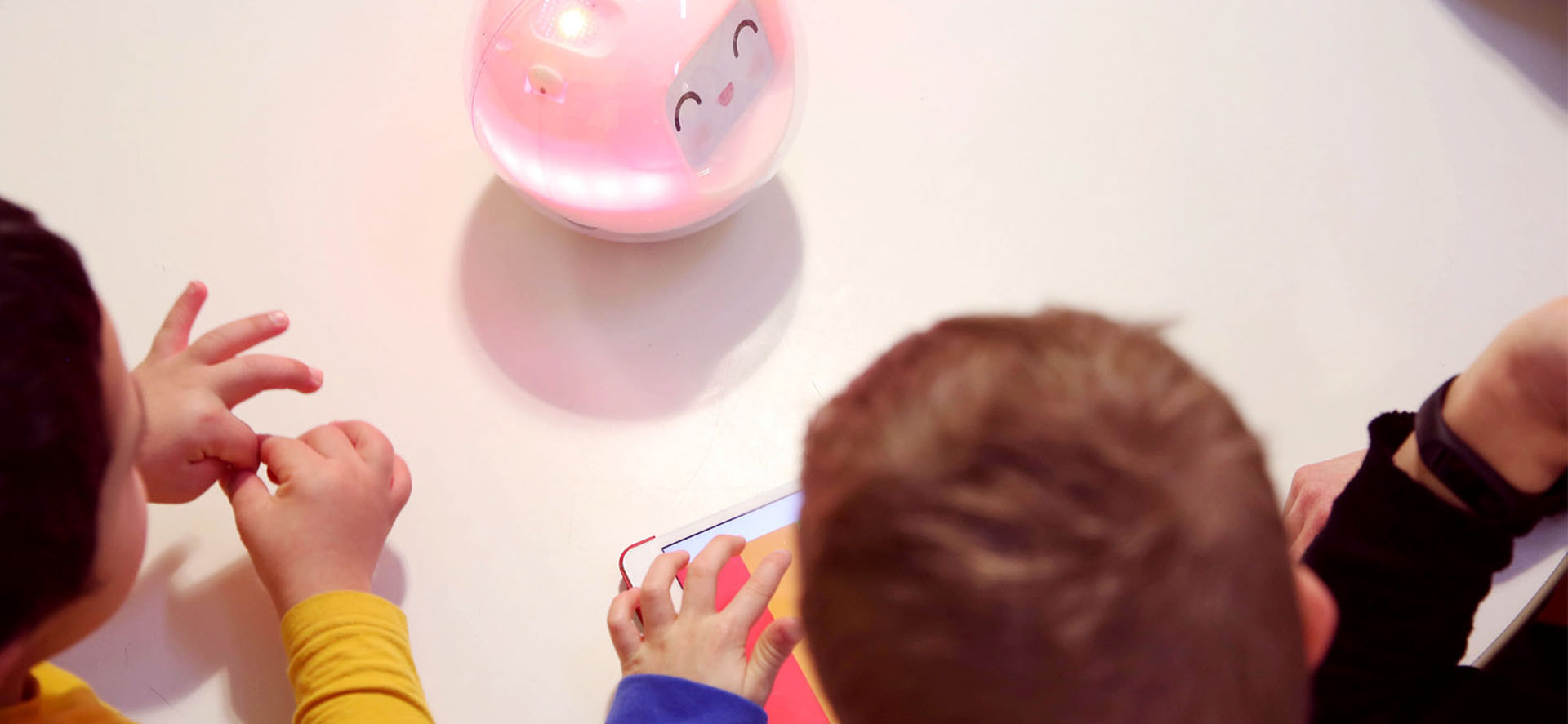 Internship, toy, educational app, connected object 
2018
Leka is a interactive robot companion for special-needs child. It's shaped like a ball a can be remoted by an iPad app. The robot uses sound, colors, vibration to stimulate the child. through the iPad app, many games and lesson (called curriculum) based around colors identification, picture matching, hide-and-seed are available. 
The particularity of Leka robot is that a reinforcer used to highlight the success of the children during the task. It can be custumized according to the child preferences.  
Currently, the robot is in development. There is an alpha version available on the market which allow to test the product and improve the robot

thanks

to the regular user feedback.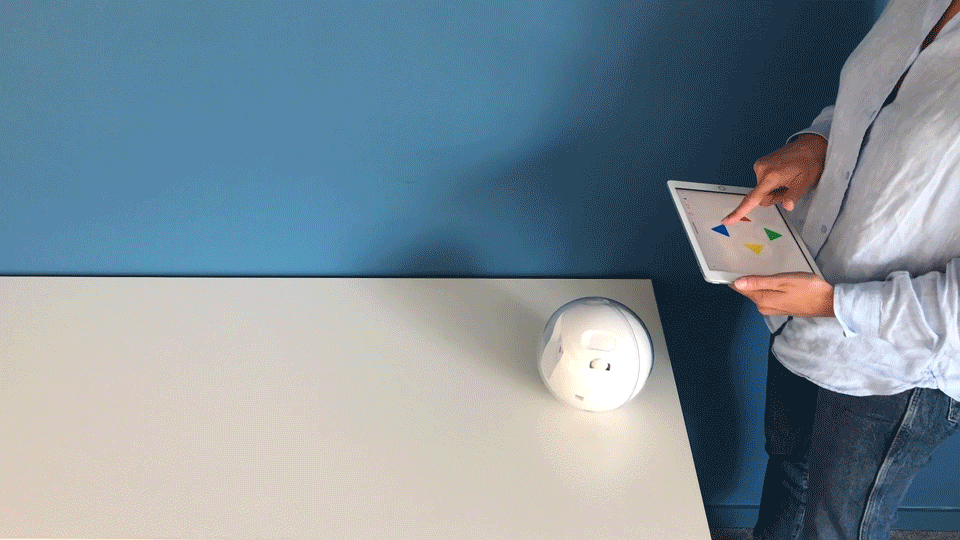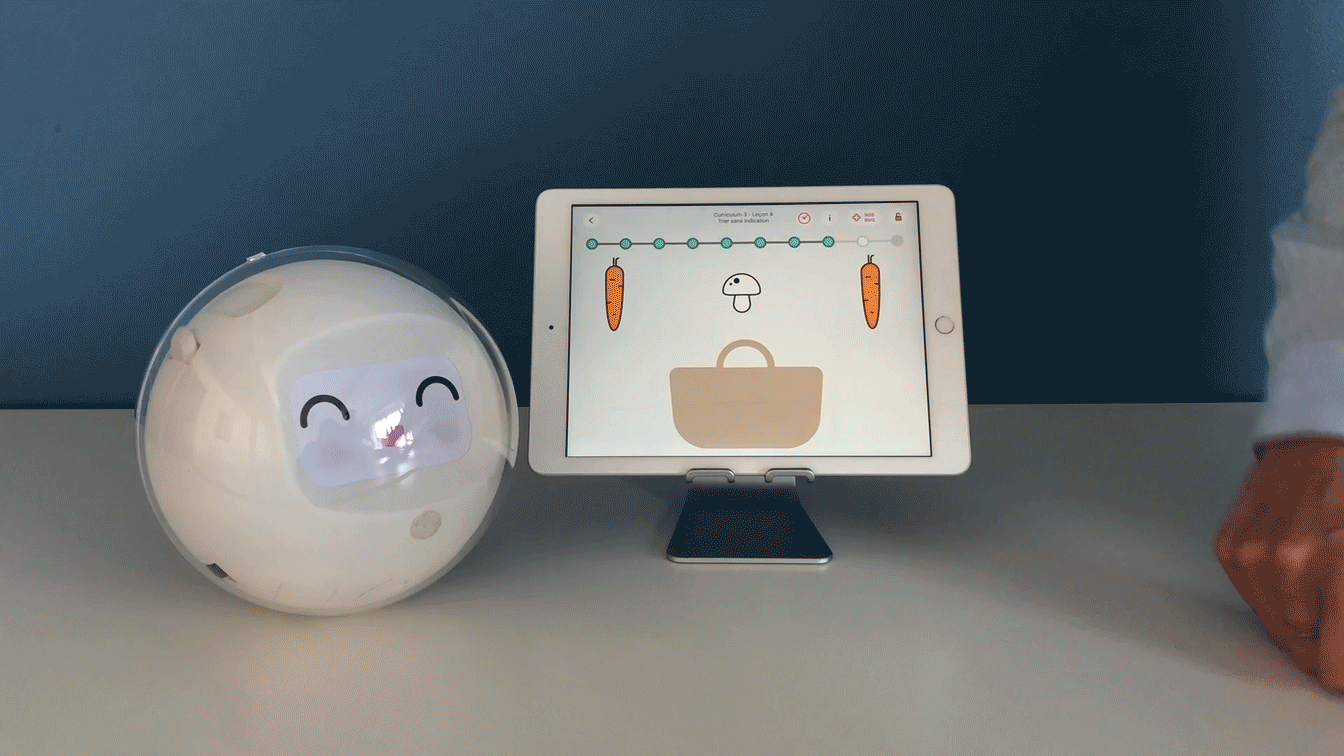 My position in Leka's team
I worked as an UX/UI and industrial designer over the summer 2018. I have been asked to improve the user experience of the iPad app ; create new interactive content and design a dashboard system with the users dataset.
Make the app navigation easier for children
When I started work on the app, the user experience was a bit tricky one the home.
The different education programme and games were not categorized, and it was a bit confusing for the user to find the right game or lesson. Moreover, some programmes have to be run by parents or educator while other can be run by the children alone.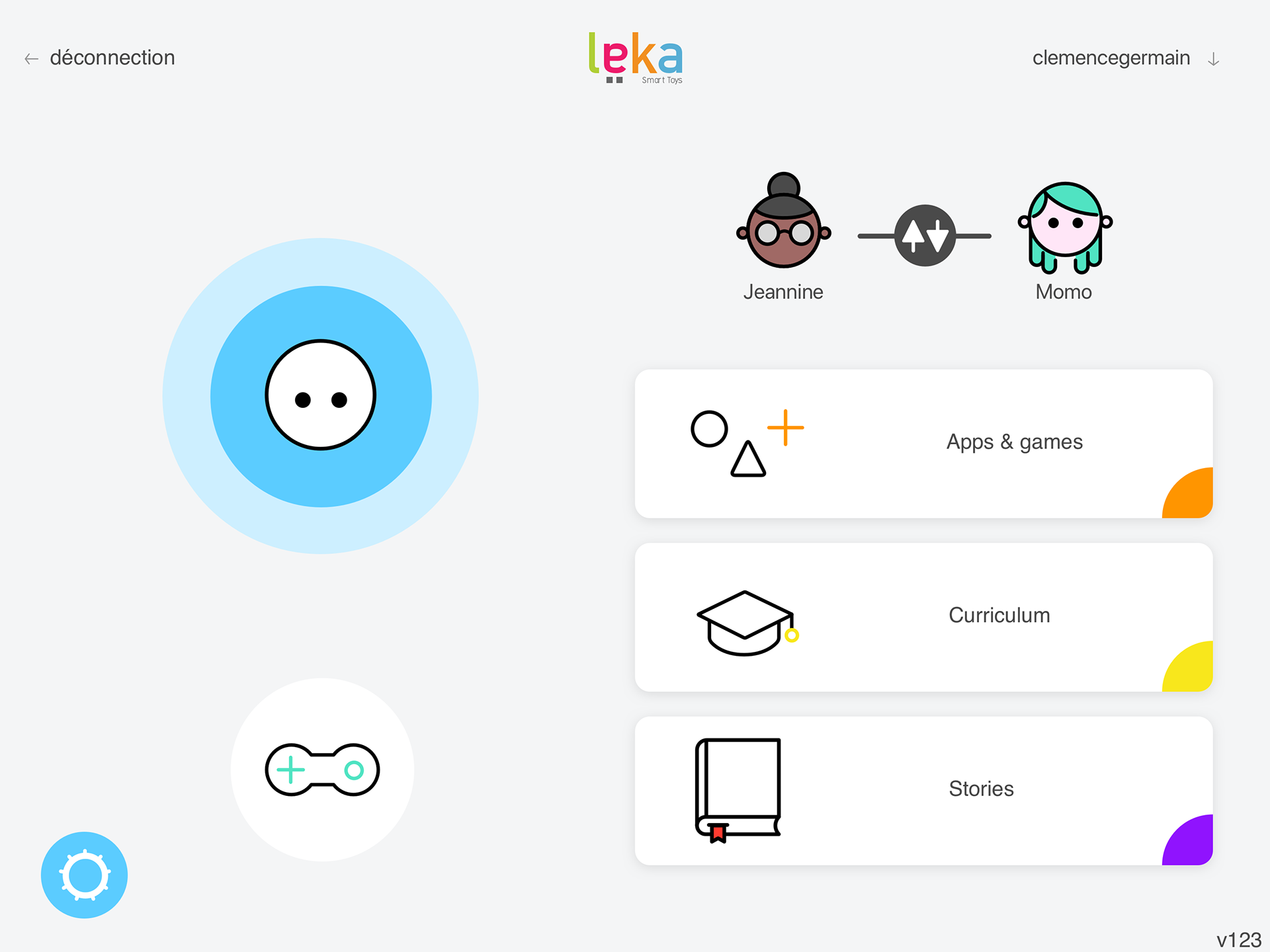 • Know which Leka robot is connected to the iPad app
• Know which users are using the app. The app is in destination to special needs children centers, which mean several profiles of educators and children on the same app.
• Make the graphic design more coherent and easy to use for a children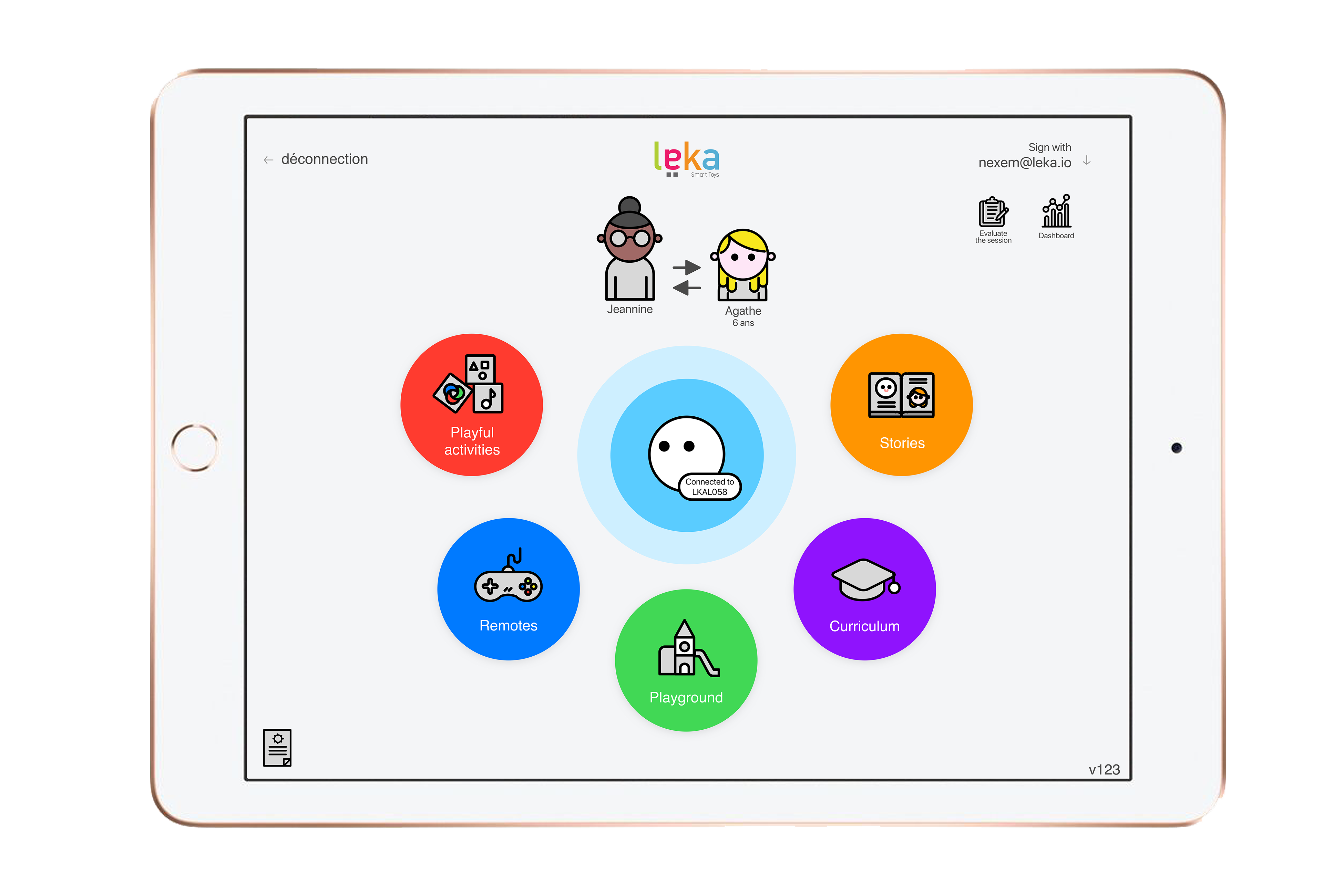 I created a bank of images that suits to the children in a way to use always the same pictograms on the different games and lesson.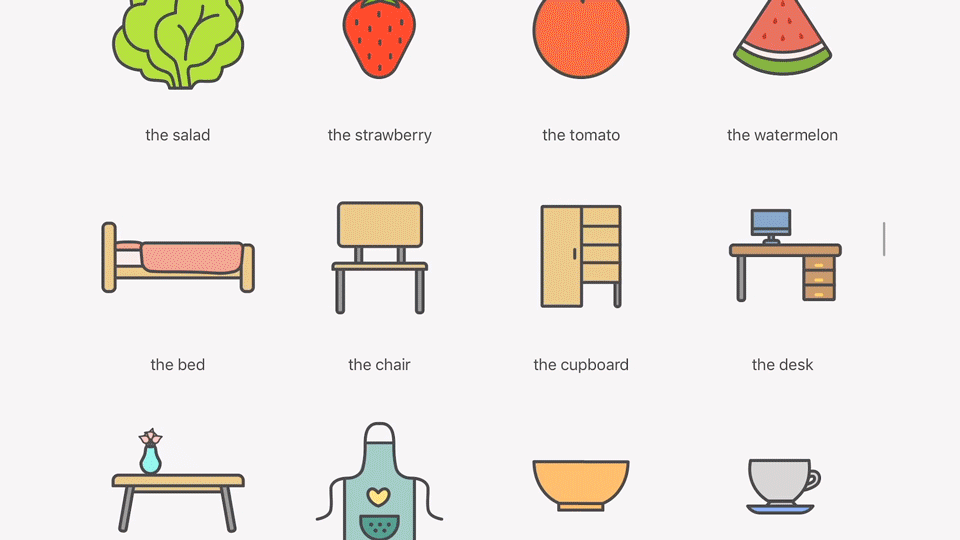 Having a digital support allows to create interactive stories for children to help them to understand everyday objects and their use. I work on a template that suits to different stories. The components are: interactive pictograms; word-by-word sentence and background. That allows to develop stories quickly with ease using the bank of images.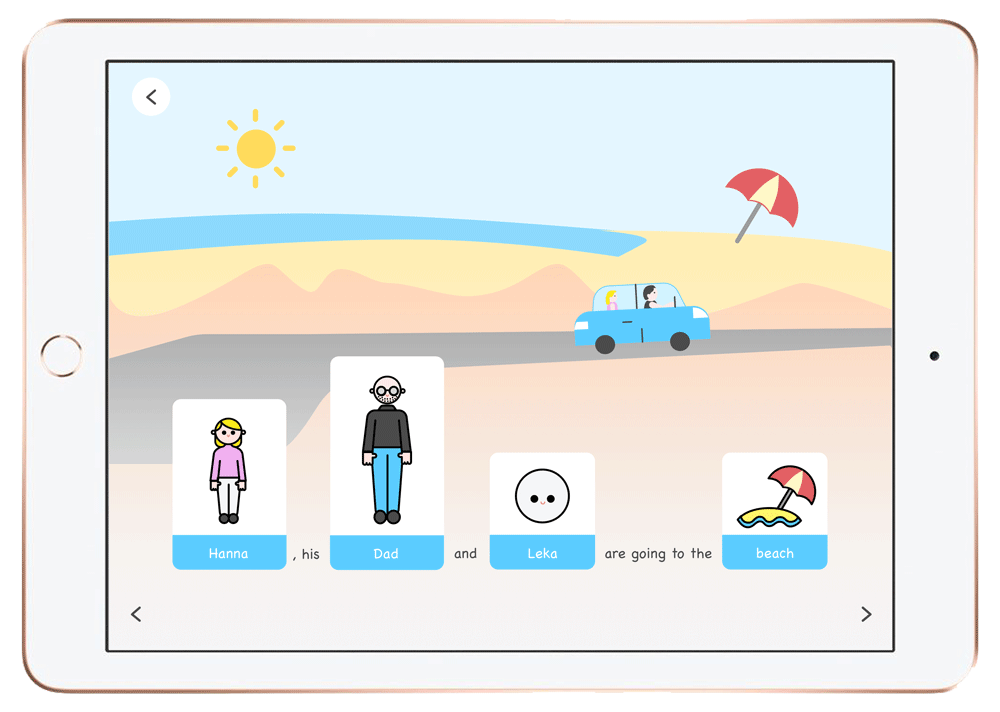 Children's progression and monitoring of competency
Leka is a toy to help special needs children to learn and to interact with the surrounding world. According that, it is crucial to have a tool to allows the educators or parents to monitor children's progression through data.
The app collect the data about usage of games and lesson. The time spent, the number of time a game is run, the correct and incorrect answers are collected data.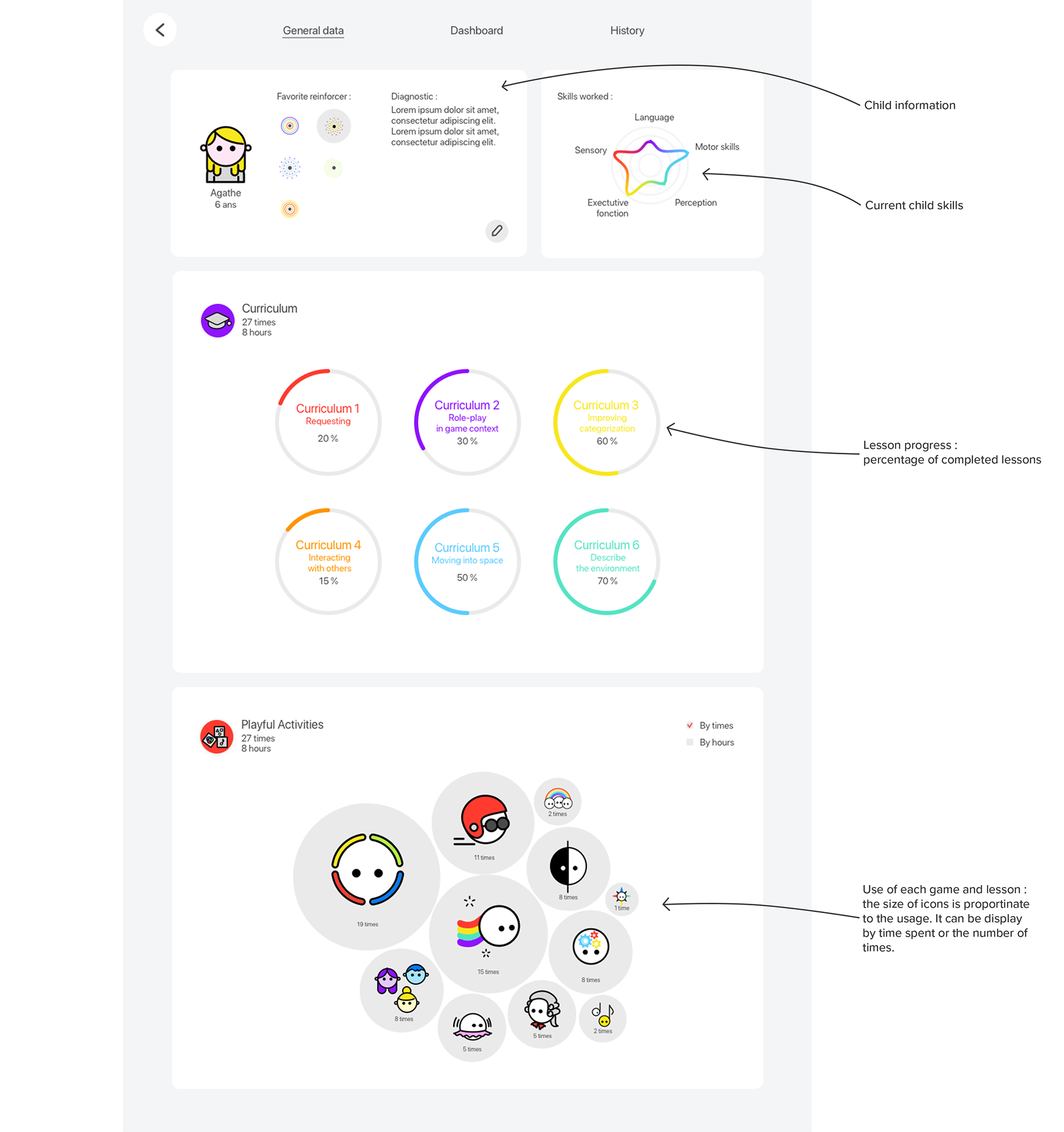 However, all information can not be collected by the app itself. The educator has to fill a questionnaire after each session. I design the UI of this questionnaire to make this task the easier and more convenient as
possible
.